Oil Spills, Residential Oil Spills and Leak Cleanup Applications.
The Pollution: Accidental Fuel and Oil Spills are a Fact of Life!
Oil Spills can be a minor time consuming maintenance procedure or a major safety and environmental problem. Fuel pumping areas, equipment areas and maintenance bays always need cleaning! Residential Oil Spills can destroy property value and be toxic to your environment.
Many fuel and oil spills originate from large industrial and petroleum refineries, pipelines, tank farms and fuel delivery accidents. However, this may come as a surprise. Did you know the majority of oil spills and environmental pollution comes from residential fuel oil storage tanks, vehicles, and the underground fuel storage tanks at gas stations?
We really are all connected to the same Earth. You may not be able to see it but this is true. There are indescribably vast underground lakes and networks of streams slowly flowing beneath the ground you walk on. The chemicals our industry has developed provide us with a higher quality of life than our ancestors. There is no question about this. However, with this privilege we have more responsibility. The responsibility to protect our environment.
Often a small leak or spill from a small fuel oil tank can cause major contamination and property pollution. Many homeowners and small businesses are unaware that they can be liable for the costs of cleanup. Even if they did not really cause the pollution. Oil Spills pollute the groundwater we use for drinking water. These oil spills poison the natural habitat for fish, birds, and other wildlife. It has been estimated that there are over a million oil tanks nationwide with over 400,000 confirmed cases of underground storage tank contamination. Thousands of private wells and public drinking water supply wells have become contaminated by hydrocarbon pollution.
Residential Oil Spills can seep into underground reservoirs, as well as surface lakes and steams causing a long term source of pollution. Vapors from these residential or commercial oil spills usually enter the indoor environment where people work and live.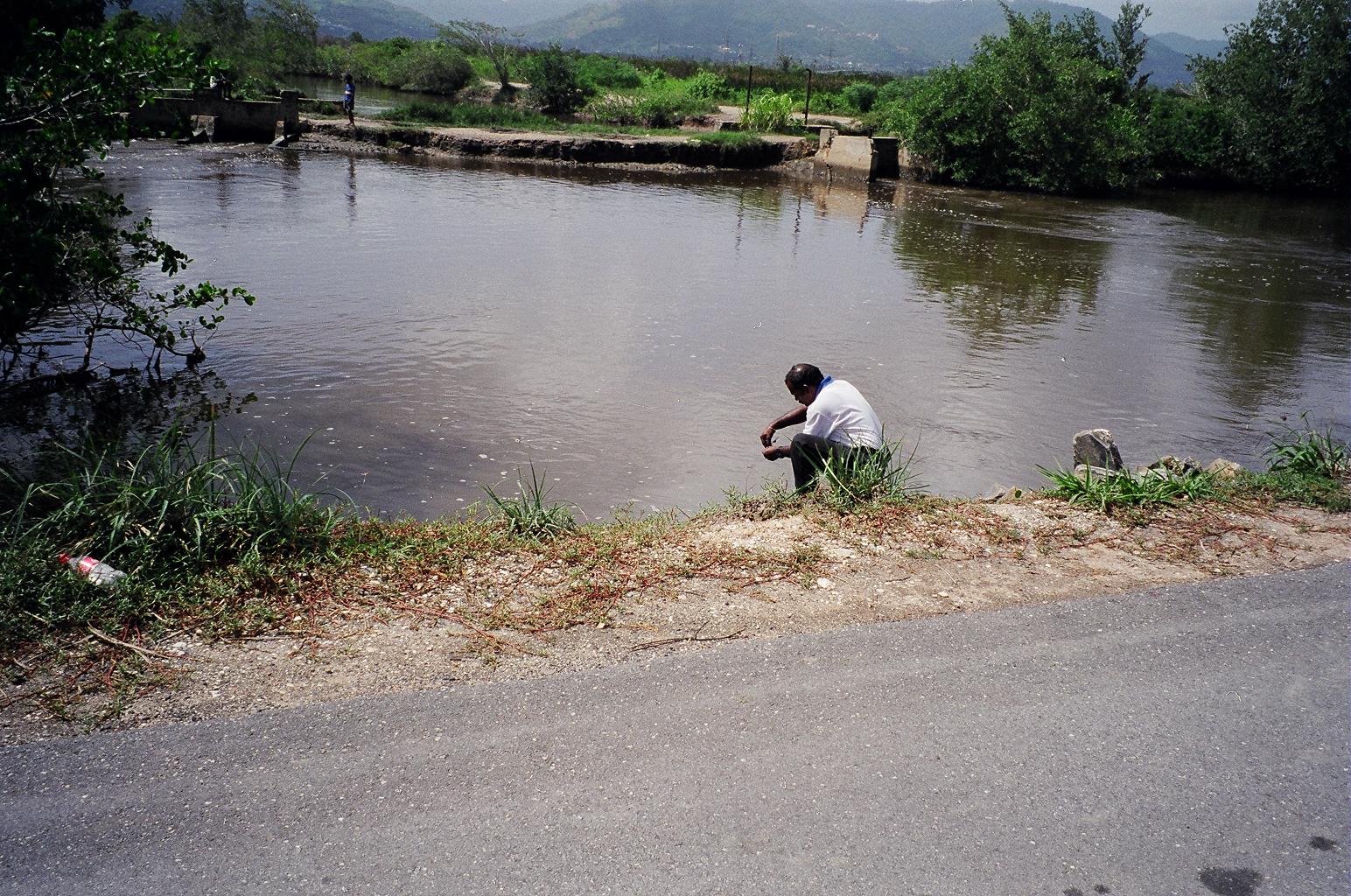 The Solution: Alabaster Corp. The World's Best Bioremediation Products!
Alabaster Corp. Bioremediation Products were developed to attack oil spills quickly turning hydrocarbons and other environmental pollution or organic wastes into environmentally safe and natural by products. Alabaster Corp. Bioremediation Products make the site safe all in one step!
Applied to any hydrocarbon oil spill, Alabaster Corp. Bioremediation Products can break up the spill on contact and render the spill so that it is non-flammable, leaving no slippery residue when washed down and can Bioremediate the hydrocarbons in place. It is that simple!
Our products were designed with efficiency in mind. We are the Solution to your Pollution. Our products can be used cost effectively by you without the guidance of experts. Of course you always have us! But you can do the work yourself. Being easy to use, our products can be applied under your control. Whether you own a shop or small business or you have a problem with residential oil spills… you can remedy it with Alabaster Corp. Bioremediation Products!
Alabaster Microbial Products Are The World's Best Bioremediation Materials!
· Extremely Effective Bioremediation Solutions.
· Turns Pollution into Harmless Natural by-products.
· Excellent For Basement or Residential Oil Spills!
· Excellent For Soil or Water Remediation.
· Easy to Use and Cost Effective For Do it Yourself Projects!
· Helps Protect and Restore Property Value Due to Pollution Loss.
· Can Render Volatile Fuel Spills Non-Flammable.
· Eliminates Volatile Vapors and Reduces odors.
· Takes Care of Safety and Environmental Issues Immediately.
· Breaks Down Fuel and Oil Spills Quickly.
· Eliminates cradle to grave liability of contamination.
· Ready to use in an emergency application.
Check out our Product Petro-Clean. PetroClean is Extremely Effective if used with microbial or bioremediation products! Petro-Cleanis on the U. S. Environmental Protection Agency's NCP Product Schedule. as a "Surface Washing Agent." This listing does NOT mean that EPA approves, recommends, licenses, certifies, or authorizes the use of Petro-Clean on an oil discharge. This listing means only that data have been submitted to EPA as required by subpart J of the National Contingency Plan, Sec. 300.915.
Alabaster Corporation is honored to offer the following Bioremediation, Emergency Response, Oil Spill and Environmental Cleaning Products and Environmental Services:
• Bioremediation and Environmental Pollution Cleaning Products.
• Custom Blended Microbial Cleaning Products for Bioremediation.
• Emergency Response and First Response Cleaning Products.
• Petro Clean™ Emergency Response Solution.
• Fuel Spill or Oil Spill Cleanup Products for Spill Response.
• Ocean Pollution, Oil Spill Containment and Dispersant Cleaning Products.
• Environmental Products for reducing Volatile Organic Compounds.
• Remediation Products for Soil Contamination, Water Contamination.
• Wastewater Plant and Water Pollution Remediation Products.
• Grease Trap and Septic Tank Cleaning Products.
• Industrial Cleaning, Tank Cleaning Remediation and Degassing Products.
• Oil Spill Response Products for Firefighting and Fire Prevention.
• UST, PST Environmental Remediation and Pollution Removal.
• UST Contractor Environmental Services and Environmental Consultants.
• Corrective Action Specialist Environmental Services.
• Corrective Action Project Manager Environmental Services.
• Phase I ESA. Environmental Services and Environmental Consultants.
• Phase II ESA. Contamination Testing Environmental Services.
• Phase III ESA. Site Contamination and Remediation Environmental Services.
• Regulatory Research and Voluntary Cleanup Program.
• Oil Spill Contingency Planning, Spill Control and Spill Containment.
• Environmental Consultants, Environmental Services and Expert Witness.
• Alabaster Corp. is an Approved Vendor for most major banks and refineries!

ALABASTER CORP.
OUR SOLUTIONS PREVENT POLLUTION!™
U.S.A. 713-724-9226 or 1-800-609-2728
E-mail: ALABASTER CORP.